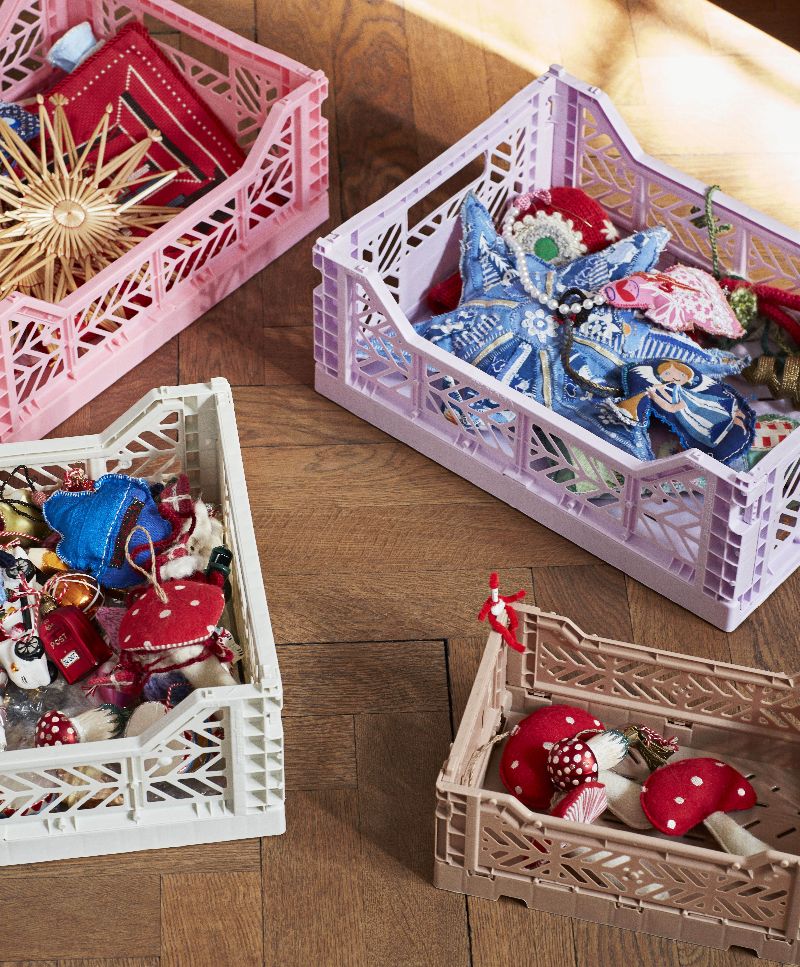 FIND WONDERFUL SEASONAL GIFTS FOR DESIGN CONSCIOUS PEOPLE
WHETHER IT`S FOR THE HOME CHEF, THE COFFEE GEEK, THE LAMP ENTHUSIAST OR FOR THE HOME DECOR LOVER.
OR MAYBE YOU JUST WANT A FUN GIFT FOR YOUR FRIEND? - WE HAVE IT!
CHRISTMAS 2019
AS WE APPROACH CHRISTMAS - MANY ORDERS ARE COMING IN AND THE DELIVERY TIMES WILL CHANGE DUE TO THE INCREASED NUMBER OF ORDERS.
ACCESSORIES / YOU CAN EXPECT DELIVERY BEFORE CHRISTMAS ON ORDERS THAT ARE RECIEVED BEFORE DECEMBER 16th (Dec 20th in South Norway). PICK UP AT HAY HOUSE ARE AVAILABLE TO DEC 24th /01-pm.
FURNITURE AND NON-STOCK PRODUCTS / ALL FURNITURE ORDERS WILL BE DELIVERED AFTER NEW YEAR.
FEEL FREE TO CONTACT US AT HAYSHOPNO@HAY.DK FOR ANY QUESTIONS.
- WE OFFER FREE GIFT WRAPPING! JUST "X" THE BOX AT CHECKOUT.