HAYSHOP.NO er offisiell nettbutikk for designmerket HAY i Norge. Vi leverer hele kolleksjonen til hele landet!
Du finner fysisk butikk - HAY HOUSE Oslo i vakre lokaler i Homansbyen - Josefines Gate 23.
Følg vår Instagram / https://www.instagram.com/haynorge/
HAY was founded in 2002 with the ambition to create contemporary furniture that uses sophisticated industrial manufacturing to satisfy the needs of modern living. Today, this fundamental goal remains our mission: through our commitment to the design and production of furniture, lighting and accessories with an international appeal, we strive to make good design accessible to the largest possible audience.
Inspired by the stable structures of architecture and the dynamics of fashion, HAY combines the values of both industries in durable, quality products that provide added value for the user. HAY's continued vision is to create straightforward, functional and aesthetic design in cooperation with some of the world's most talented, curious and courageous designers. This has resulted in many fruitful collaborations, and in 2018, HAY joined forces with American furniture company Herman Miller to deliver excellent design to a wide variety of customers and contexts.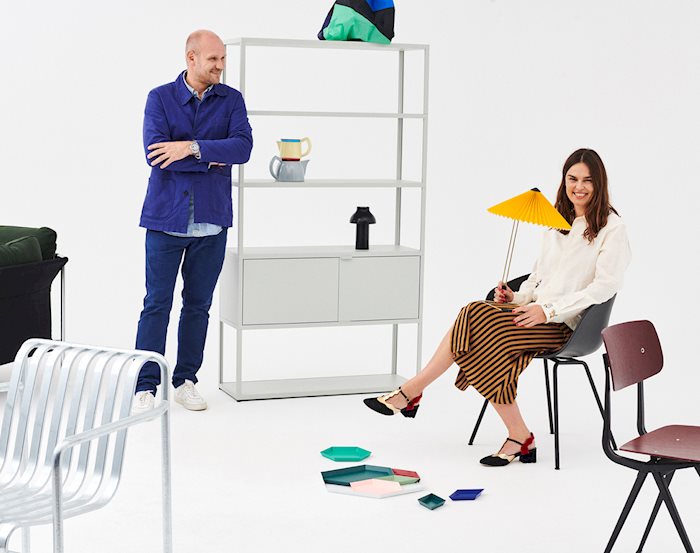 The founders Rolf and Mette Hay